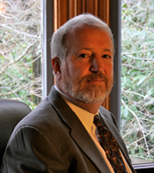 If you are looking to hire
me as your attorney, then I am sorry - - it means that you or a loved one has suffered a catastrophic loss. While I can never replace someone's health, or a loved one, a lawyer can bring some measure of justice, by helping obtain fair compensation for all of the losses. I handle only a limited number of cases, so that my staff and I can get to know you and know your case thoroughly, so that we can aggressively advocate for full justice for you.
There is no charge for us to evaluate your claim. If I believe that you have a legitimate claim, then you can be assured of our 100% commitment to achieve a settlement or a victory at trial; you can hire us on a contingent fee, meaning that we do not get paid until and unless we recover money for you. If we cannot handle it, we will do our best to refer you to another attorney who can.
"Securing fair
compensation for
catastrophic injuries
or death is what we
do for you, using 35
years of experience
fighting insurance
companies."
-Stephen C. Hendricks

Attorney At Law